Academic Fieldwork
Research expedition on Caucasian kefir and other dairy products
8 — 12 June 2018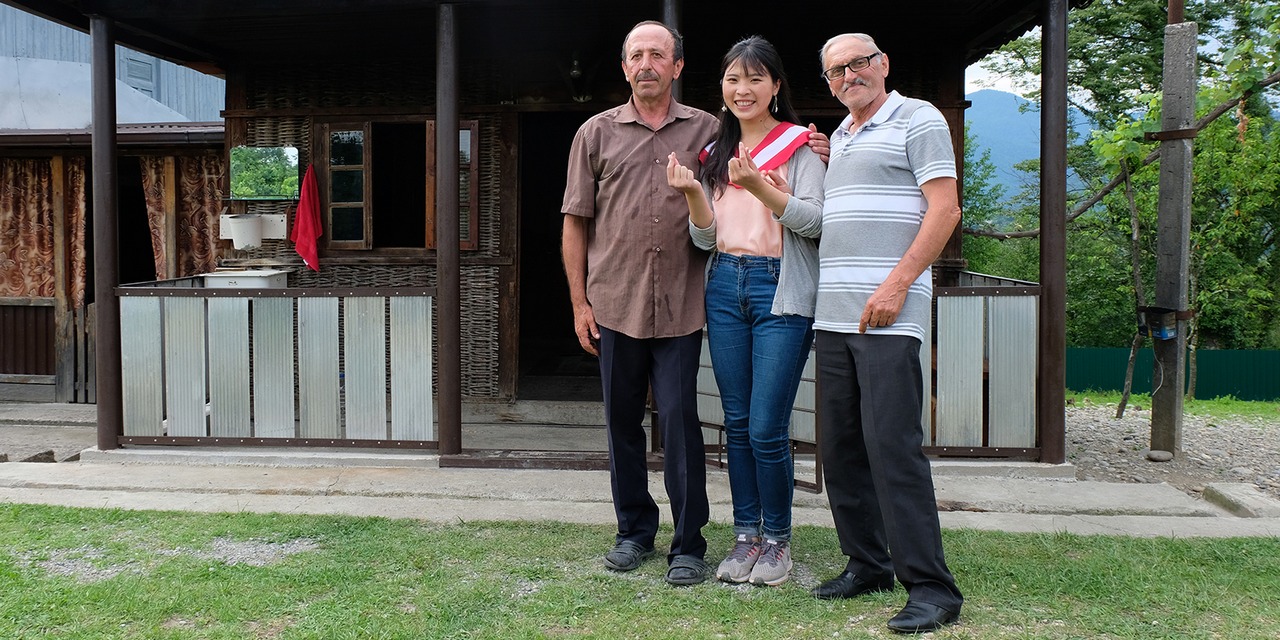 A group of young scientists and entrepreneurs from Taiwan asked us to organize a research expedition in Ossetia to gather materials on the benefits of kefir and get original local kefir mushrooms to study and use in production.
We organized a full-scale trip (with logistics, overnight stays, and local experts) in North and South Ossetia. The itinerary included work meetings as well as visiting landmarks and immersing into the region's culture.
In Vladikavkaz we organized a meeting with local microbiologists led by Boris GeorgiyevichTsugkiyev who specializes in sour-milk fermentation. They presented the Taiwanese scientists with the samples of kefir grains. Also, we met local ethnographer Ruslan Bagrayev who shared his own kefir grains which he had taken home from his expedition in the highland villages of the Alagir Gorge.
Then we headed for South Ossetia to taste village dairy products and familiarize ourselves with traditional Ossetian culture.
At the end of the journey, in North Ossetia, we visited modern kefir manufacturer using original kefir mushrooms and optimal temperature regime, without the technologies for speeding up the production that have a negative impact on the quality of kefir.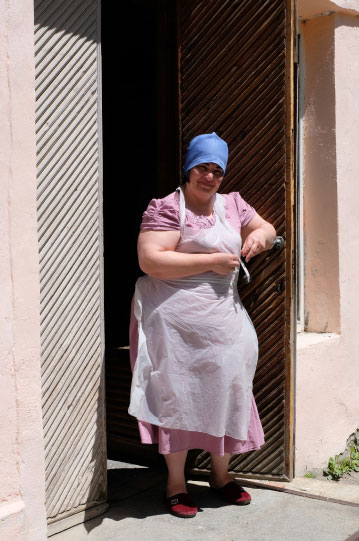 01
Photo by Dmitry Lemeshev
02
Photo by Dmitry Lemeshev
03
Photo by Dmitry Lemeshev
04
Photo by Dmitry Lemeshev
05
Photo by Dmitry Lemeshev
06
Photo by Dmitry Lemeshev
07
Photo by Dmitry Lemeshev
08
Photo by Dmitry Lemeshev
09
Photo by Dmitry Lemeshev
10
Photo by Dmitry Lemeshev
YU-YU SHIH

Visiting Abkhazia and South Ossetia is my dream, and Dmitry let my dream come true!
Dmitry took care everything during the trip, especially the border crossing. Without Dmitry, I don't think we could visit Abkhazia and South Ossetia pleasantly and safely.
Dmitry is not merely the Caucasus Explorer, he is definitely also the Caucasus Expert!