Academic Fieldwork
Organizing expedition to search for endemic species of snowdrops
28 марта — 6 апреля 2016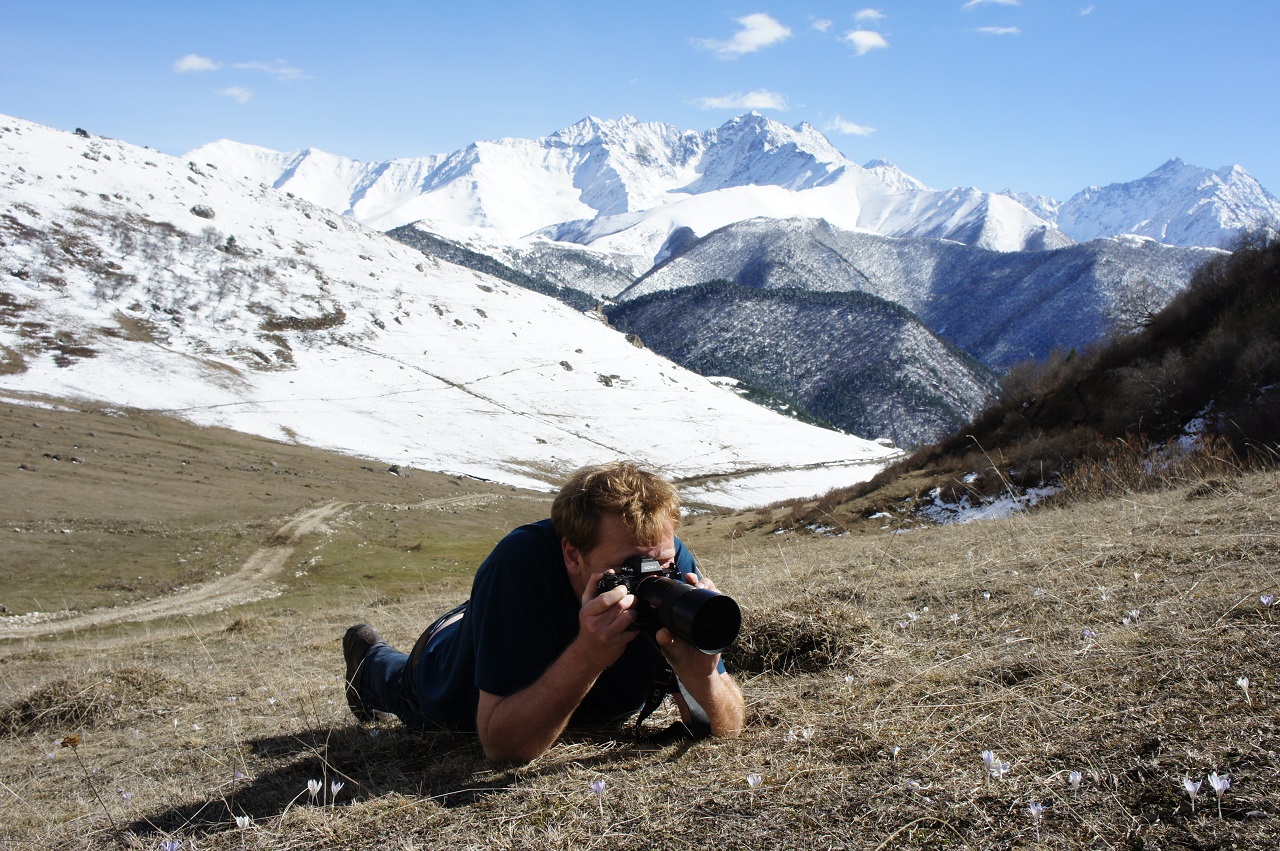 ThomasMitchell), one of the most prominent specialists in snowdrops in the world, asked us to organize an expedition in the North Caucasus. He wanted to collect the samples of endemic plants for his research collection and his work on the theory of the evolution of snowdrops. The second priority was to photograph the blooming of rare species of snowdrops for a general-audience book of photographs.
We organized transport to travel across the mountains and foothills of the Caucasus at the end of March – beginning of April, when there's snow and mud in the mountains and some roads are barely passable. That's why we used specially equipped jeeps and hired professionals experienced in driving on this terrain.
In search of snowdrops we rode across three regions: Kabardino-Balkaria, Ingushetia, and Abkhazia. Some species of snowdrops wouldn't have been found if it hadn't been for the help of the locals and the scientists we had contacted in advance. Tom turned out to be a passionate traveler, so we introduced him to the idiosyncrasies of the Caucasian culture.
01
Photo by Dmitry Lemeshev
02
Photo by Dmitry Lemeshev
03
Photo by Dmitry Lemeshev
04
Photo by Dmitry Lemeshev
05
Photo by Dmitry Lemeshev
06
Photo by Dmitry Lemeshev
07
Photo by Dmitry Lemeshev
08
Photo by Dmitry Lemeshev
09
Photo by Dmitry Lemeshev
10
Photo by Dmitry Lemeshev
11
Photo by Dmitry Lemeshev
12
Photo by Dmitry Lemeshev
13
Photo by Dmitry Lemeshev
14
Photo by Dmitry Lemeshev
15
Photo by Dmitry Lemeshev
16
Photo by Dmitry Lemeshev