Media & Art
Production of American TV show in the North Caucasus
November 2015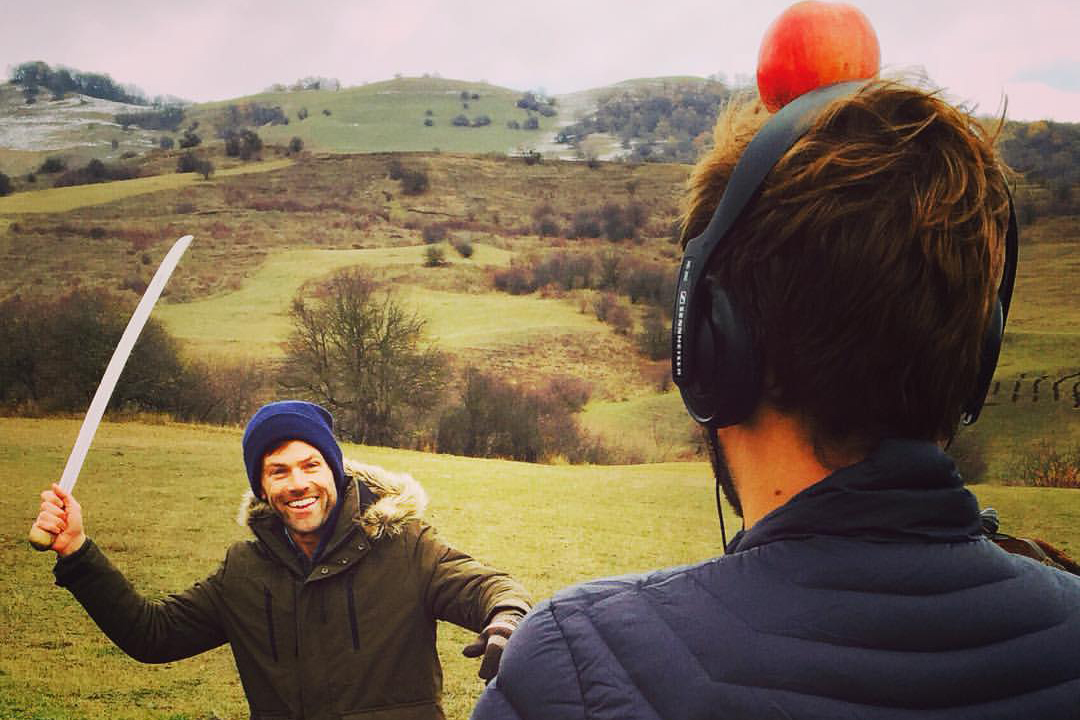 The crew of American TV show Road Less Travelled with Jonathan Legg, featuring a former sea soldier adventuring throughout the world. One of the episodes was shot in the North Caucasus. Our team had to come up with some ideas for the story and organize the filming.
We generated a dozen of ideas and made sure they could be accomplished, such as meeting the President of Ingushetia Republic, filming wingsuit flying (special costume that works like a wing) between two medieval towers, teaching the show host how to play traditional musical instruments, and a party with Ossetian underground artists.
Producers opted for three ideas of ours:
- Meeting of the show host with a master of the Kabardian sabre and his disciple;
- Traditional Ossetian feast;
- Free-style wrestling with a Chechen senior who used to be a champion in wrestling and unarmed combat. The story didn't make it to the final cut, probably because the American host lost the battle.
Review

«Vladimir Sevrinovsky and Dmitry Lemeshev (with the help of the rest of the team) helped us:
1. Write the plot about the area. They performed as top subject-matter experts with years of experience and perfect in-depth understanding of the unique culture. They devoted themselves to their job and very precisely worked with us for months on pre-production.
Their research of the Caucasus republics saved us a lot of resources.
2. Organize and book the trip including booking speakers, logistics, excellent accommodation options. Because of their hard work we were lucky enough to get permission to areas that foreigners wouldn't have access otherwise.
As a result — saved resources and unique content.
3. Problem-solving on the way — even though we faced some challenges due to political situation (connected with the terrorist attacks in Paris), Vladimir and Dmitry performed as our legal counsels, guides, and deeply trusted friends. They stoically protected our interests and went through very uptight filming schedule better than some of our team.
Caucasus Explorer couragesly saved our content, our time and us from serious difficulties.
On top of this Dmitry and Vladimir are sharp intellectuals with the excellent sense of humor, very easy-going and risk-taking, there was not a single time when they said no to our request. I'm sure there's no need to explain how beneficial these qualities are in a production mode.
Our whole team is still under the impression on their personal and professional attributes. I would highly recommend them to any other team.»