Media & Art
Organizing shooting of British film on Levison Wood's journey across Caucasus
spring 2017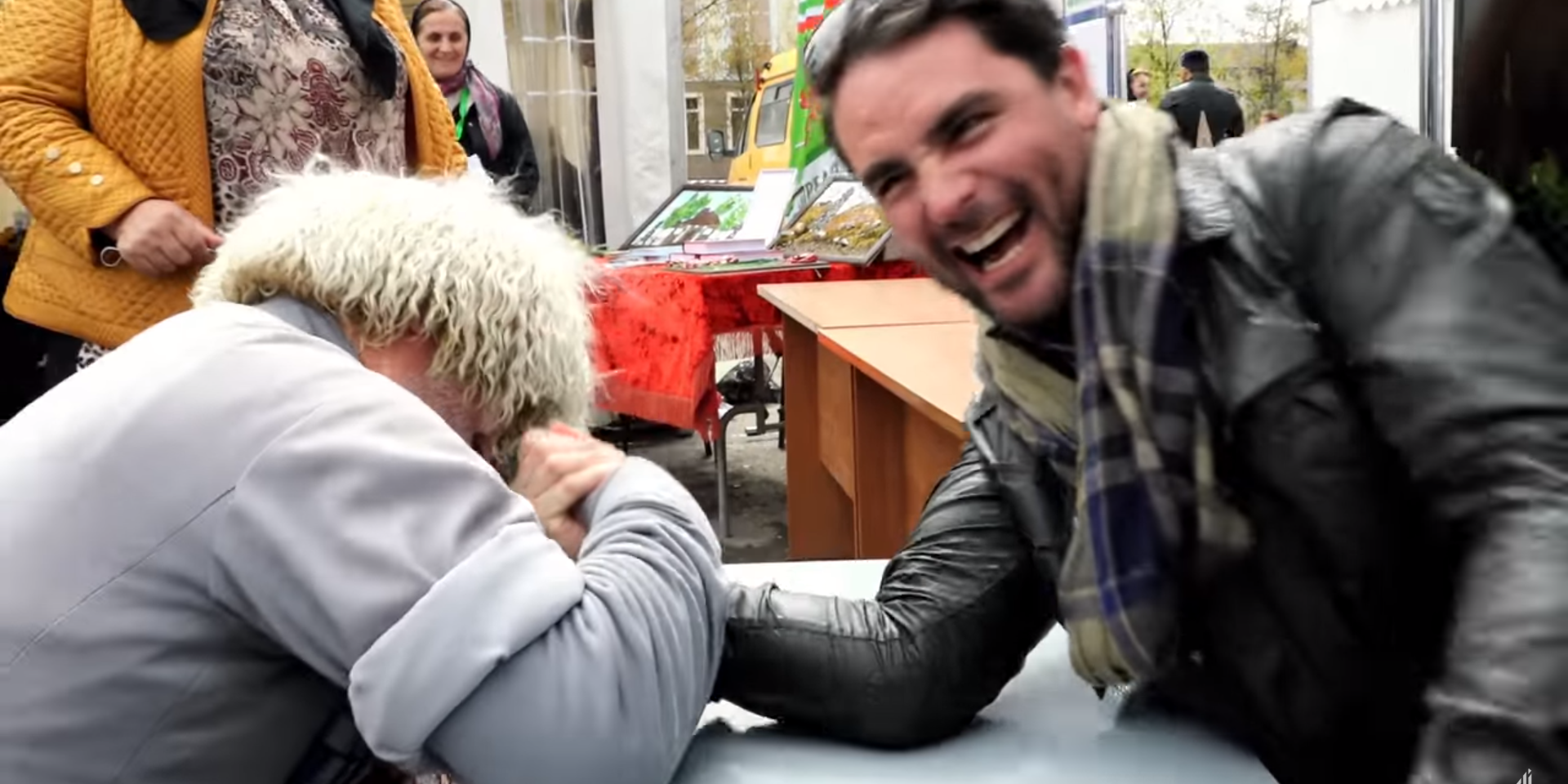 Producers of documentary "From Russia to Iran Crossing Wild Frontiers" asked us to help them design the itinerary of a journey, find protagonists, and come up with ideas for the episodes. Also, a fixer was required for all the way – somebody who would sort out problems as they arise.
We came up with a dozen ideas, and the producers used some of them in the film. Our guide Vladimir Sevrinovsky accompanied the filming crew from Sochi to the border with Azerbaijan. In autumn 2017 British Channel 4 launched the series From Russia to Iran: Crossing Wild Frontiers.
Unfortunately rather than showing the real Caucasus, the script writers and producers who have never been there created a fiction, a dangerous place where travelers are persecuted by FSB agents, and mountains are inhabited by rebellious Islamists. In this setting the protagonist was supposed to look like a daredevil traveler. This concept wasn'trevealed until the filming started.
Our mission is to promote the Caucasus as a region that's safe for travels and to debunk myths created by the media. We were sticking to these principles thinking up content for this series, so very few of our ideas were accepted.