A study of Caucasian kefir and other dairy products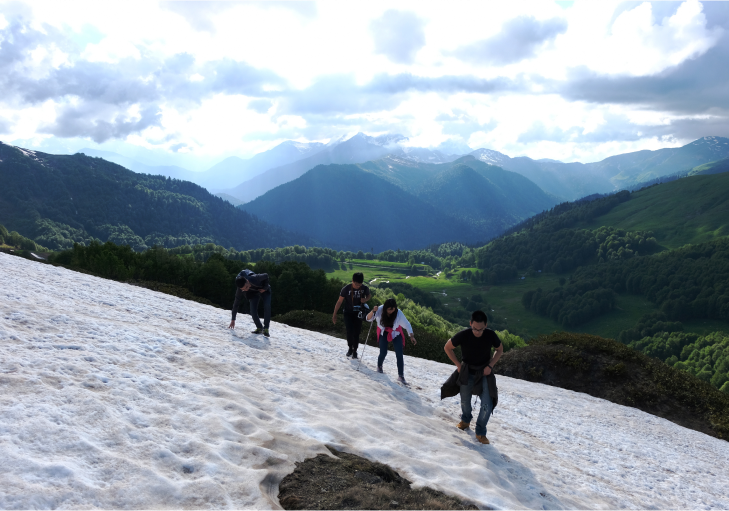 Objective
A group of young business scientists from Taiwan asked us to organize a research trip to Ossetia in order to collect materials about the benefits of kefir, as well as to obtain local original kefir mushrooms for study and use in production.
SOLUTION
We organized a trip to North and South Ossetia for a group from Taiwan, which included not only scientists, but also their friends who were interested in the culture and history of Abkhazia and South Ossetia.
To solve the task in Vladikavkaz, especially for young scientists, we organized a meeting with local microbilogs headed by Boris Georgievich Tsugkiev, who are involved in the problems of lactic acid fermentation. They gave our team samples of kefir mushrooms. We also met with local historian Ruslan Bagraev, who also shared his own kefir mushroom, brought from an expedition to the high-mountain villages of the Alagirsky Gorge.
Then we went to South Ossetia, where we tasted rural dairy products, got acquainted with the traditional Ossetian culture.
At the end of the trip, in North Ossetia, we visited the modern production of kefir, which uses original kefir mushrooms and the optimal temperature regime for them (without technologies to accelerate production that negatively affect quality).
YU-YU SHIH

Visiting Abkhazia and South Ossetia is my dream, and Dmitry let my dream come true! Dmitry took care everything during the trip, especially the border crossing. Without Dmitry, I don't think we could visit Abkhazia and South Ossetia pleasantly and safely. Dmitry is not merely the Caucasus Explorer, he is definitely also the Caucasus Expert!